Weight Loss in Oceanside
If you've struggled to lose weight, we want you to know that it is not your fault. There are many hidden causes that prevent you from shedding unwanted pounds despite the healthy diet and exercise schedule you stick to."
Dr. Tocci at Tocci Family Chiropractic & Holistic Lifestyle Center has been certified in clinical nutrition since 2001 and has successfully worked with thousands of people who thought they were unable to lose weight.
The LightenUP Ultimate Fat Loss System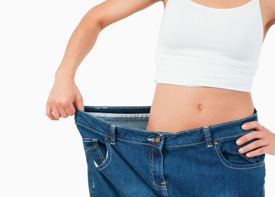 Our customized fat loss and detoxification program gives incredible results to those who have struggled with their weight. Using advanced testing, we discover the underlying cause preventing you from losing weight, then set you up on a tailored program that is unlike anyone else's program.
If you don't want to lose weight but are concerned that your body isn't getting the nutrients it needs, our detoxification program may be ideal for you.
Your doctor-supervised weight loss program is designed to help you lose fat in just 40 days. If you're ready to get started, contact us today to schedule a body composition analysis and metabolic age testing for only $29 (a $150 value). Visit 40offin40.com to find out more!
---
Weight Loss in Oceanside | Tocci Family Chiropractic & Holistic Lifestyle Center