Functional Medicine in Oceanside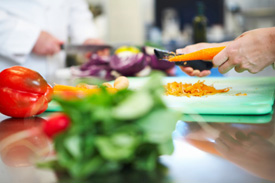 A vital part of enjoying great health is having a properly functioning spine and nervous system. But there is another piece of the puzzle to consider: functional medicine. At Tocci Family Chiropractic & Holistic Lifestyle Center, we use functional medicine to objectively test whether nutrient deficiencies or toxicity are present that cause health issues.
You may not even be aware of the deficiencies or toxicities you have. We offer testing in and out of the office to determine the underlying cause of your illness. A urine test done on-site looks for cellular inflammation. If needed, we can send you to an outside laboratory to look at deficiencies in vitamins and minerals or toxicity.
Determining the Cause With Objective Testing
Functional medicine uses testing to look at the levels of nutrients, vitamins, minerals and toxins in the body. We may also use chemical panels and other blood tests to understand your health challenges. These tests can check your thyroid, liver, heavy metal levels and more.
Many of these tests will involve aspects your other doctors may not have thought to examine previously. If you'd like to find out more, we can book a phone consultation to discuss your concerns and determine the next step that would be best for you to take.
Contact us today to set up your phone consultation! You can find out more about functional medicine at holisticlifestyledoctor.com and eatpur.com.
---
Functional Medicine in Oceanside | Tocci Family Chiropractic & Holistic Lifestyle Center