Chiropractic is traditionally considered by many to be just for adults. However, research shows that chiropractic can be very beneficial for children. It can make birth easier and help give babies a healthy start in life. Young children can benefit from many of the childhood conditions that chiropractic helps too. If you haven't thought about chiropractic are for your child, take a look at these benefits of care; I bet you'll be convinced.
Promote overall good health and wellness
A properly aligned spine promotes good posture which promotes better health. However, it doesn't stop there. When the spine is properly aligned the neural pathways are clear, allowing the central nervous system to function as it should. Additionally, the whole body approach that chiropractic takes helps provide a good foundation for healthy eating and regular exercise in children.
Help treat asthma, colic, and other childhood issues
There are numerous studies that show chiropractic is a viable option of care for a variety of childhood conditions and illnesses. Chiropractic for asthma has long been discussed and is being embraced by more and more parents as well as the medical community as people are seeing first hand that it really works. There have also been studies that show chiropractic for colic is a very effective remedy, particularly for chronic colic in babies.
Help treat birth trauma
Birth trauma occurs more often than many people realize. It is typically only recognized or acknowledged when it is significant and causes severe damage or distortions. Some experts regard it as an underpublicized problem which means it is an undertreated problem.
Some studies show that using chiropractic for birth trauma can be very beneficial for the child. It addresses musculoskeletal injuries as well as problems with the brain stem and spinal cord caused by birth trauma.
Boost immunity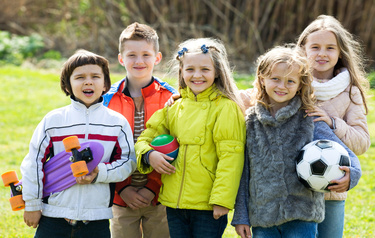 A flu epidemic in 1917 and 1918 was killing people – but the chiropractic patients were coming out much better than those who did not receive chiropractic adjustments. They had a 5% death rate while those who were under chiropractic care had a .25% death rate. That is significant.
Regular chiropractic care can help boost immunity in children and adults. The spine plays a major part in health and the immune system. The body is better able to fight off infection, and if that isn't enough to convince you it is also very effective in treating allergies.
Treat ADHD/ADD
Chiropractic does not "treat" ADHD/ADD but its positive effects on children who have been diagnosed with this condition has been documented in several studies. There have also been findings that suggest chiropractic may be more effective than medication.
Children who undergo chiropractic for ADHD have exhibited improvement in behavior and parental ratings of the child's hyperactivity have also improved.
Aid in resolving breastfeeding issues
Several studies have shown that chiropractic helps resolve breastfeeding problems in babies. Babies who have trouble latching on or staying on the breast and other problems can lead to breastfeeding failure. These studies assert that the outcome doesn't have to be complete failure.
The birthing process can be very difficult on a baby, particularly when the baby is large or has large shoulders and traction is required to birth the child. Chiropractic care can help realign the baby's spine so they are more comfortable during feeding and have better flexibility.
Decrease risk of injury
The bones of babies and toddlers are more flexible than adult bones but they can still sustain injury. Regular chiropractic care helps keep the ligaments and joints supple which, in turn, helps prevent injury. This is particularly beneficial once the child becomes more mobile and begins turning over, sitting up, crawling, pulling up, and walking. It can help the child transition to each of these phases much easier and smoother.
So there you have it… 7 ways chiropractic benefits children. Ready to get your family started under chiropractic care? Then give us a call today!
I hope you found this article helpful and gained some new knowledge from it. Please, leave a comment or feel free to ask questions. Also, Let your Friends and Family know about the article by sharing it on Facebook.
In Health,
Dr Emil Tocci